Product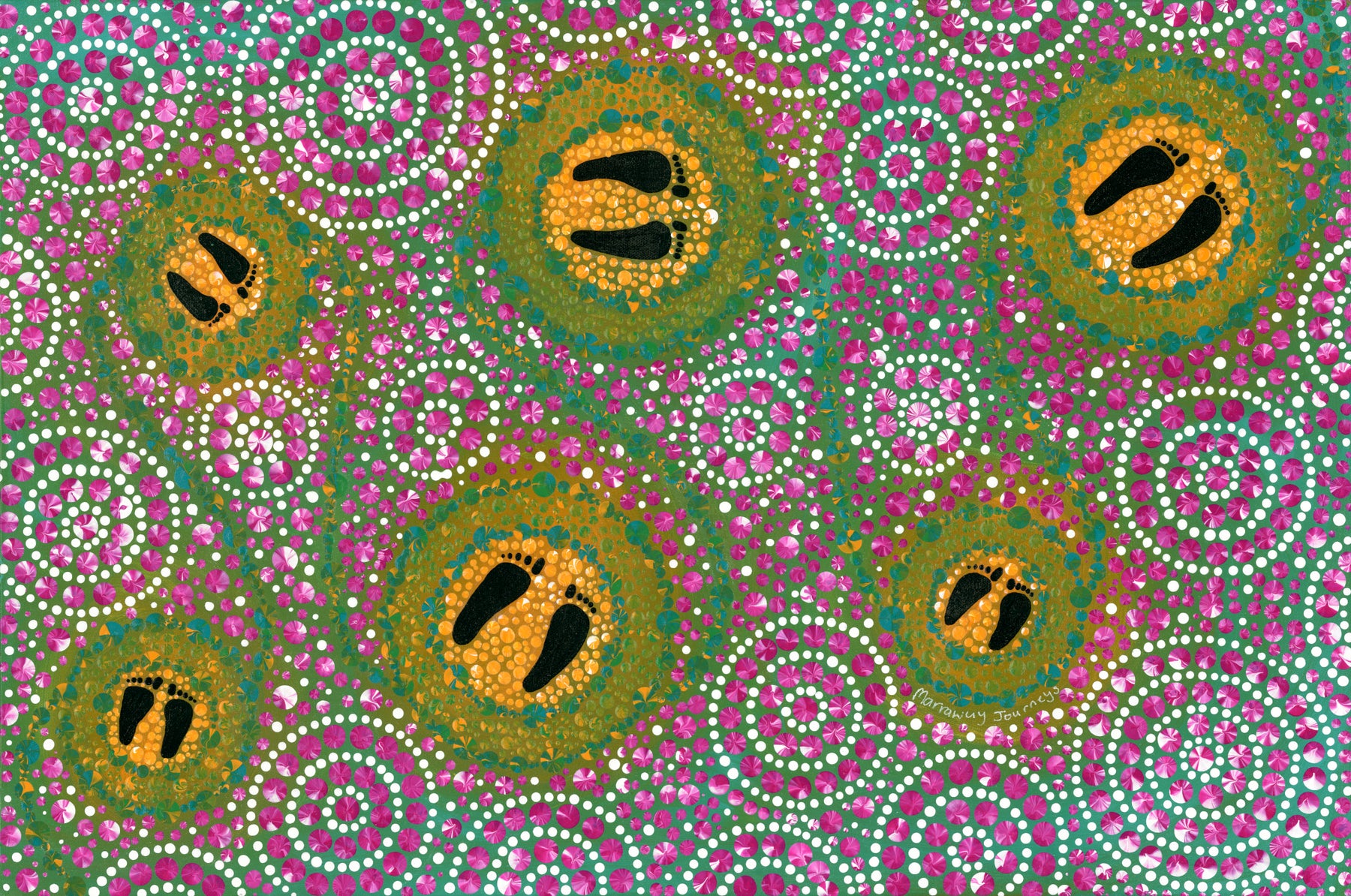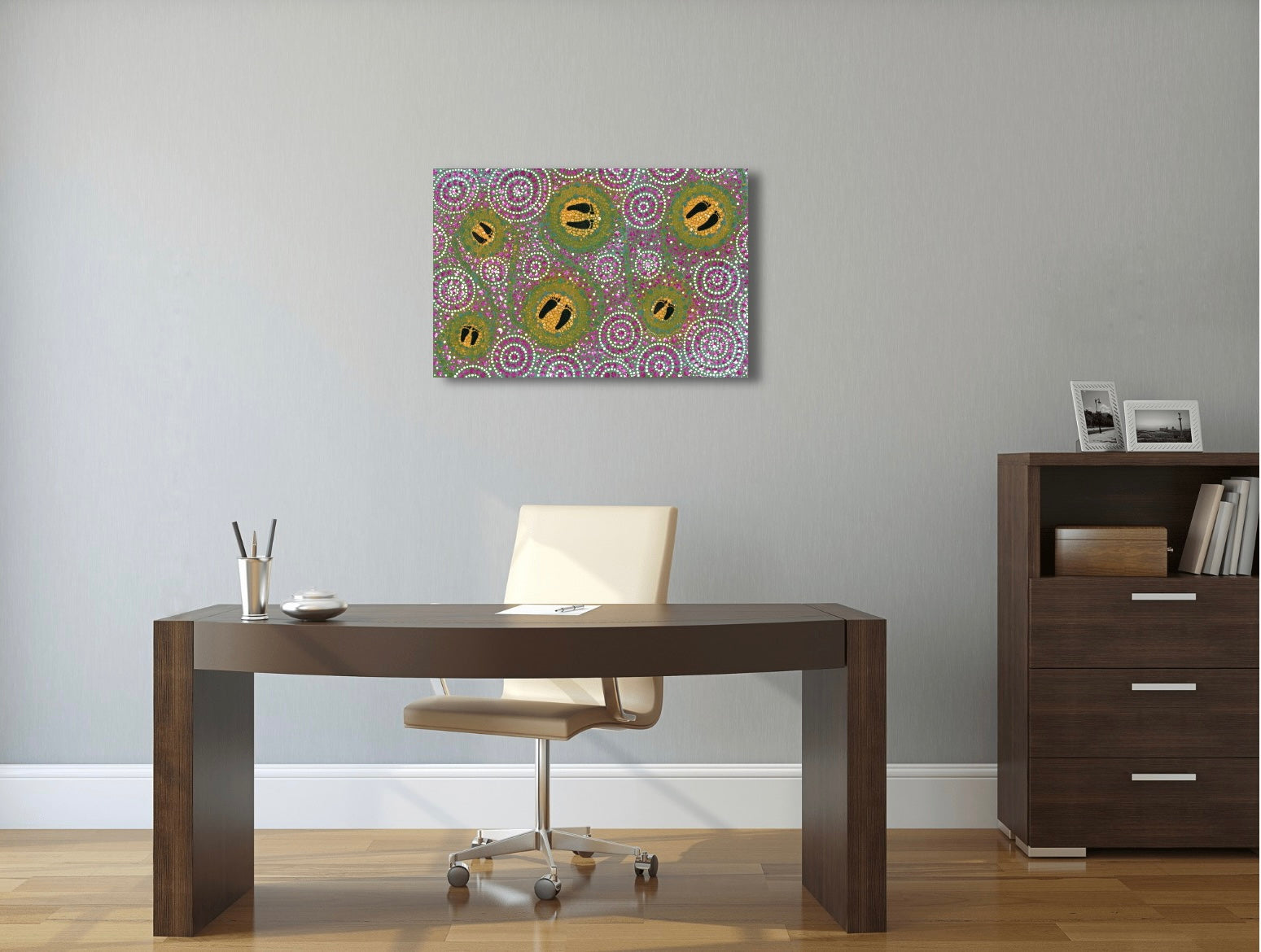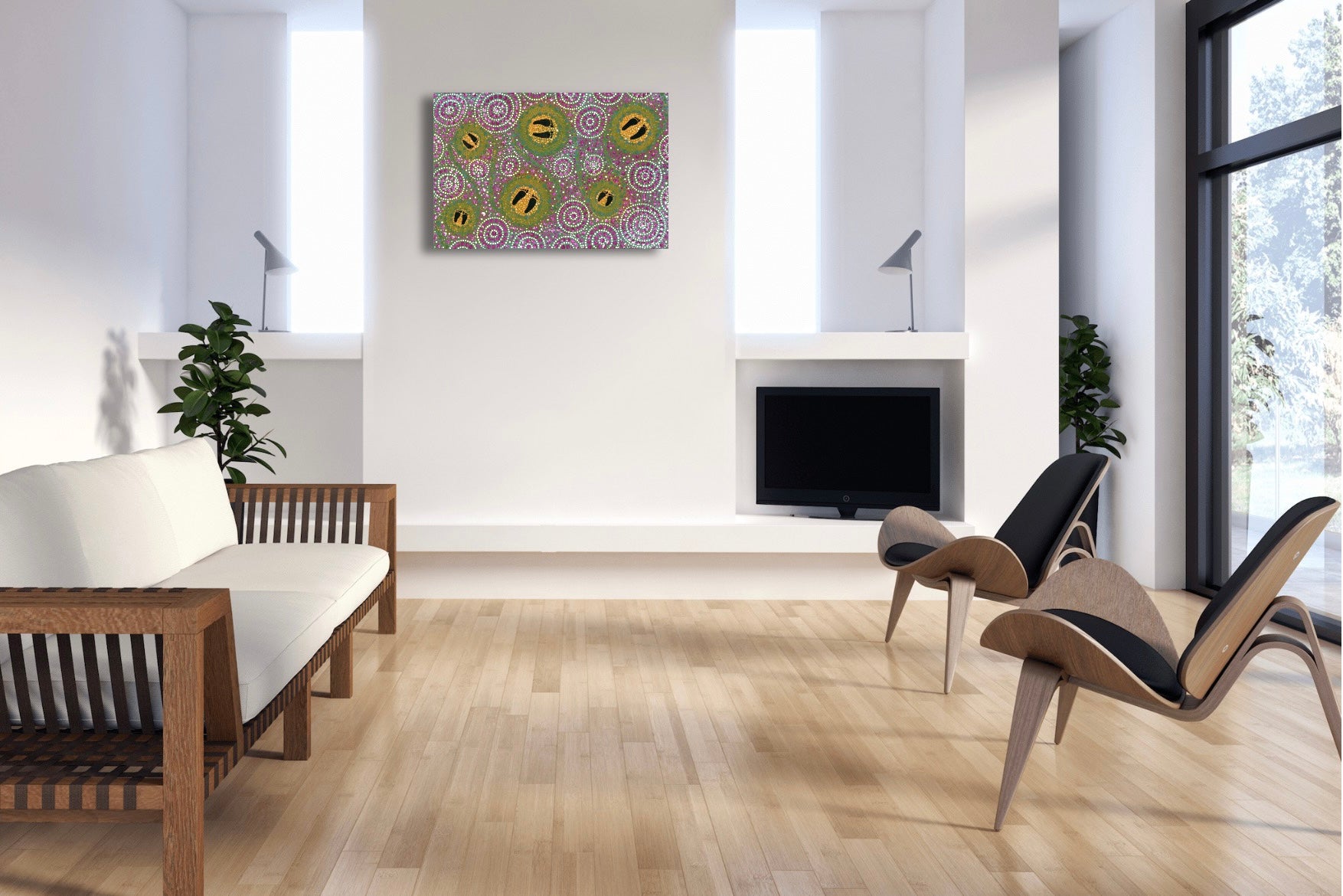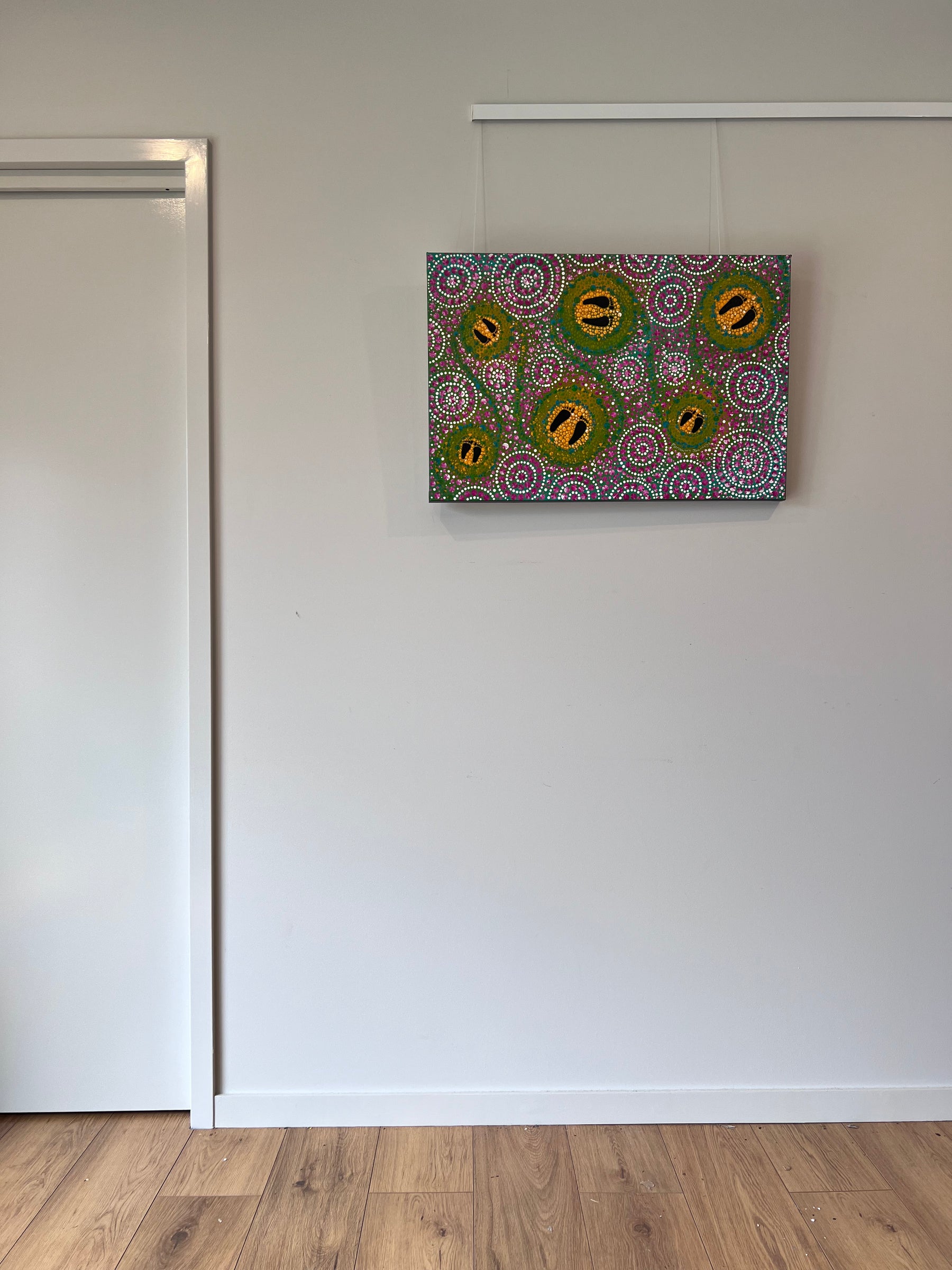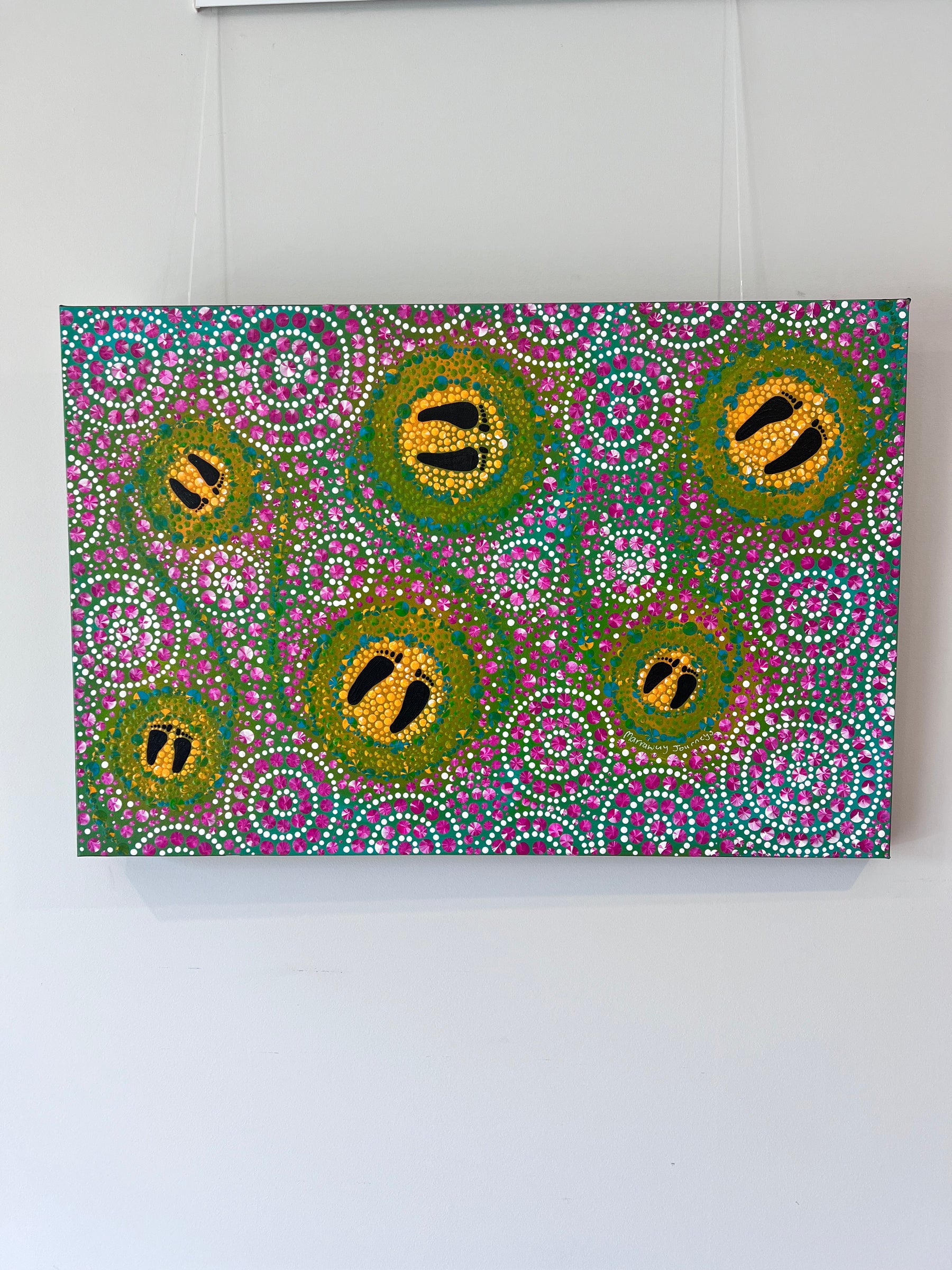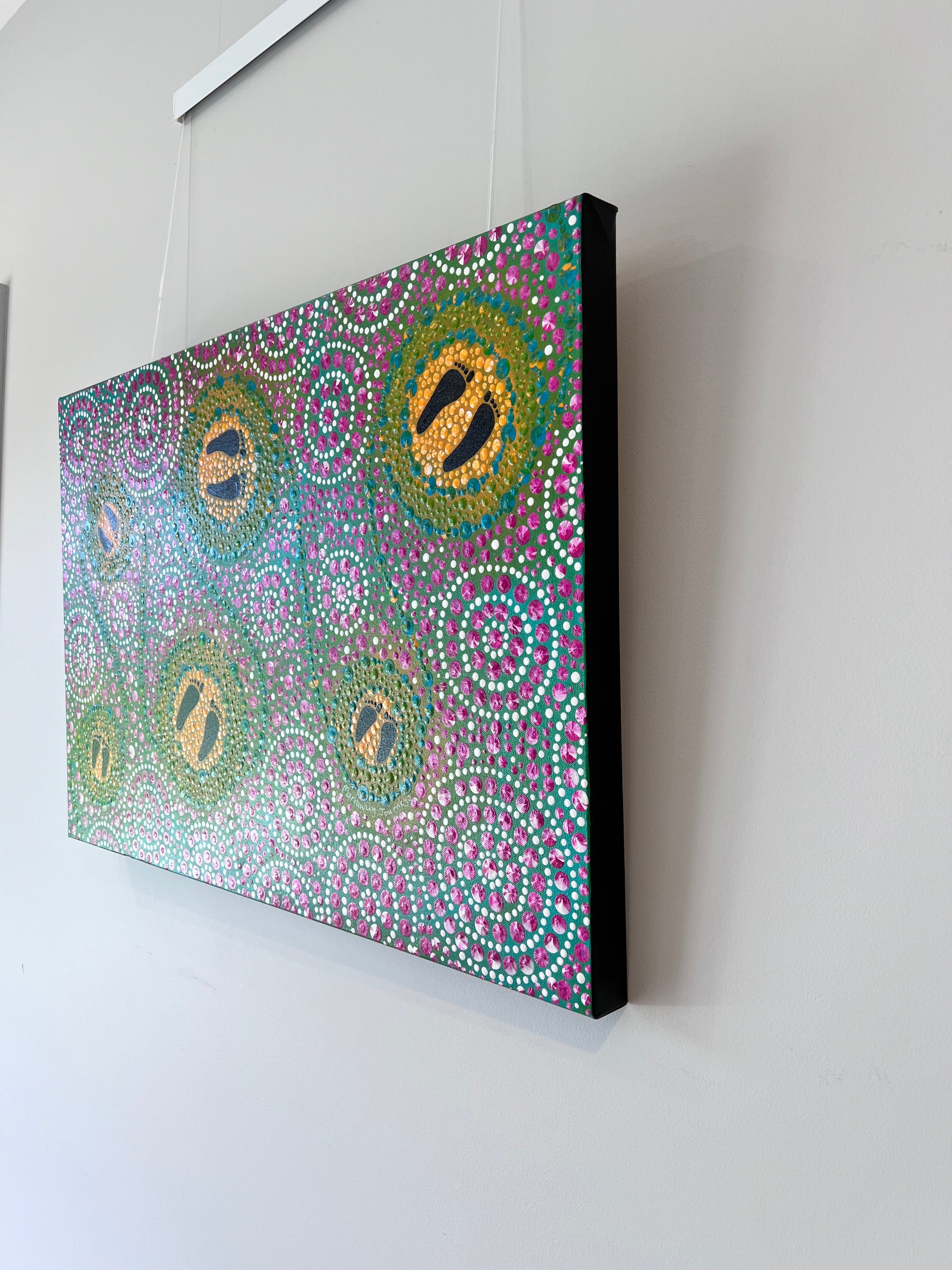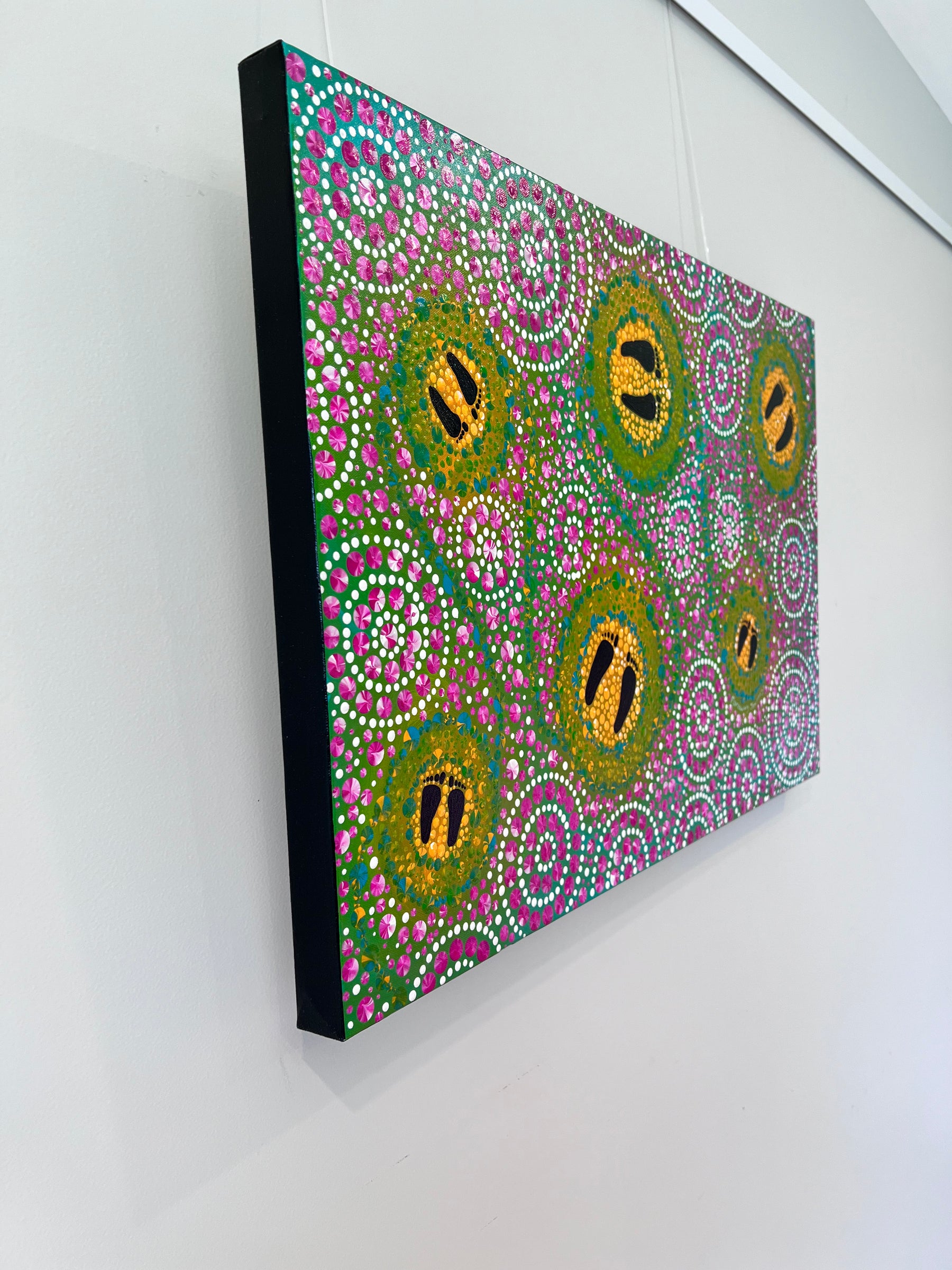 Curves of Transformation (20x30") - original painting *This painting is currently on display and for sale at the AIATSIS' Indigenous Art Market 2023 8-17 December unless sold during that time*
*This painting is currently on display and for sale at the AIATSIS' Indigenous Art Market 2023 8-17 December unless sold during that time*
Original painting comes lacquered and ready to hang with laminated story, artist profile and certificate of authenticity.
Story behind 'Curves of Transformation'
Sarah says: 'Curves of Transformation' is a reflection of my own journey and the importance of boundless curiosity, a growth mindset and the courage to embrace the unknown and navigate the ups and downs of life's journey.
At the heart of this artwork are six sets of footprints, each facing different directions to symbolise the diverse paths and choices we encounter. The footprints themselves become a metaphor for the journey we embark upon. The footprints that face upwards, represent the uplifting moments, accomplishments, and joyous phases we experience. Conversely, the footprints that face downwards, represent the challenging times and setbacks that we face. Overall they represent the rollercoaster nature of growth and the constant interplay between highs and lows.
The colours were also deliberately chosen with curiosity represented by the yellow, growth represented by the green and the magenta signifying change and embracing the uncertainties and challenges that life presents.
It is my hope that "Curves of Transformation" serves as a reminder that life's mysteries and fluctuations are not obstacles to be avoided but rather opportunities for personal development.
Pickup currently unavailable at 11 Ricketts Pl
Curves of Transformation (20x30") - original painting *This painting is currently on display and for sale at the AIATSIS' Indigenous Art Market 2023 8-17 December unless sold during that time*
11 Ricketts Pl
Pickup currently unavailable
11 Ricketts Pl
BUNGENDORE NSW 2621
Australia
0421418638