Product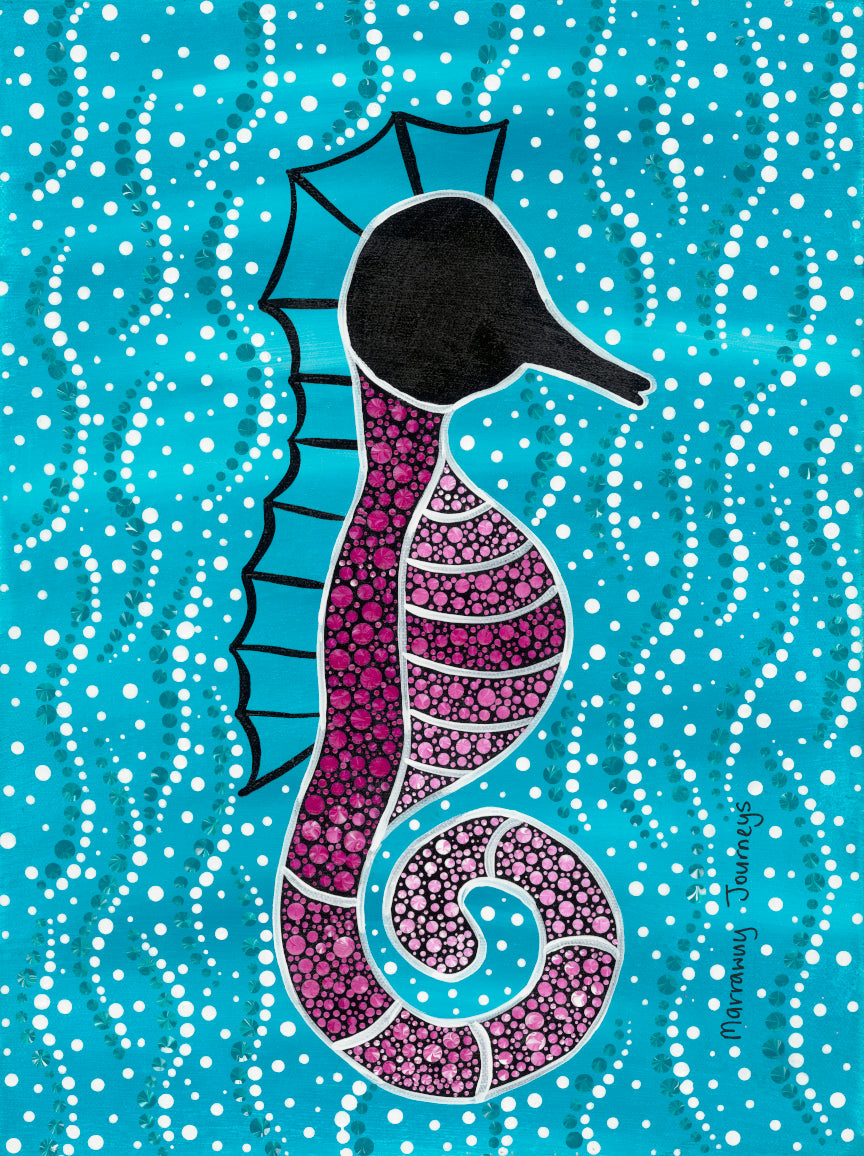 Disrupter - fine art print
The story behind 'Disrupter'
The seahorse holds a variety of significance in different cultures. While some view it as a symbol of strength and power, others see it as a sign of good luck or protection. However, what makes this creature truly fascinating is the male's ability to carry its offspring to term, which is unparalleled in the animal kingdom. To me, the seahorse represents the disruption necessary to challenge the status quo and offer alternative viewpoints that may not be immediately embraced.
About Marrawuy Journeys' Fine Art Print Process

Marrawuy Journeys' process of creating high-quality fine art prints begins with the original artwork being scanned, not photographed. Marrawuy Journeys' scanned artworks are ~139 megapixels, creating exception resolution.
Using the high-quality image generated in the previous step, Marrawuy Journeys images are printed locally in Canberra on Canson Platine Fibre Rag 310gsm archival paper using pigment inks. 
 Each Marrawuy Journeys fine art print comes with the story behind the original artwork and instructions for caring for your print.
Limited edition prints are personally signed by the artist and editioned accordingly.
Estimated turnaround times: for A sizes are as follows (add 3-5 days for limited edition printing):
10-14 business days if shipped using regular post

5-7 business days if local pick-up is selected