Product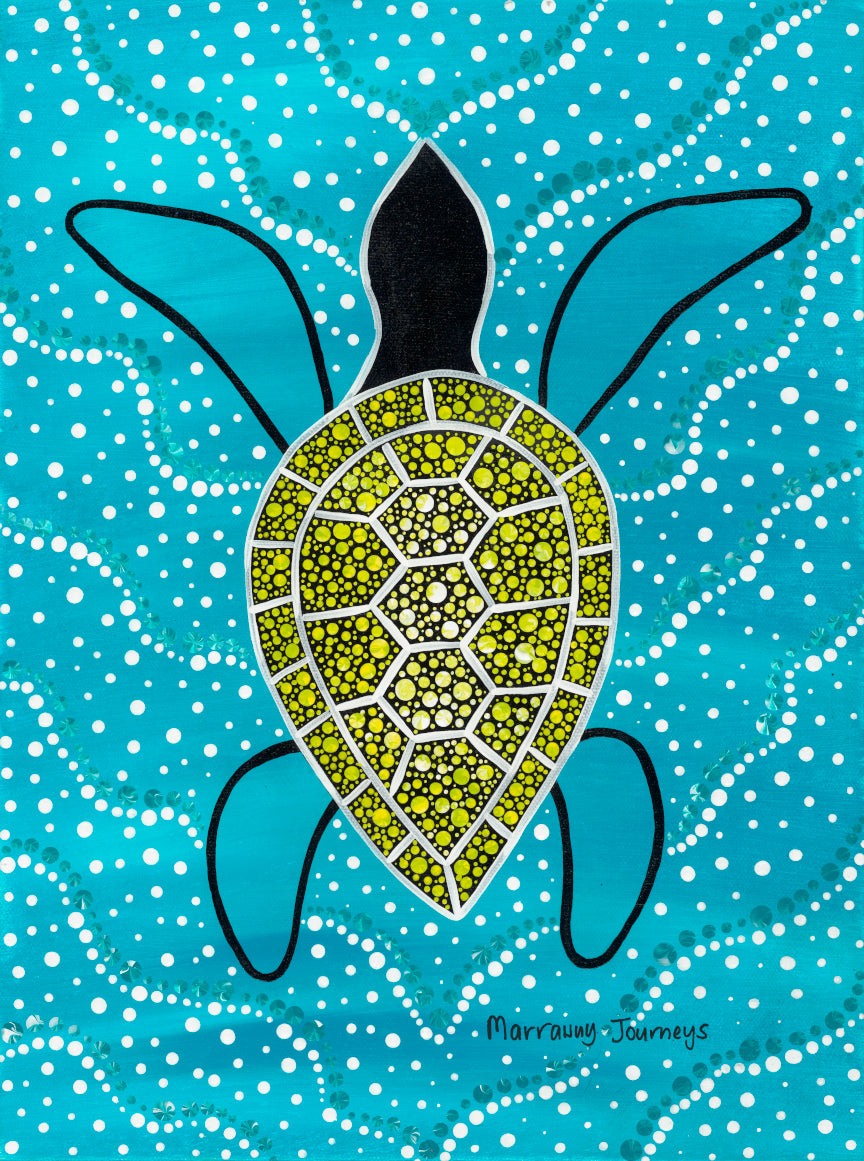 Endurance - fine art print
The story behind 'Endurance'
"Endurance" is a magnificent tribute to the sea turtle's journey through life, with all its ups and downs. The sea turtle, renowned for its adaptability and longevity, embodies the concept of endurance. From the moment it hatches on a distant shore to its navigation of the vast ocean, the sea turtle confronts countless challenges with unyielding determination. Reflecting on the turtle's journey, "Endurance" encourages the viewer to contemplate their own ability to persevere, find strength in adversity, and chart their course through life's ebbs and flows with unshakable resolve.
About Marrawuy Journeys' Fine Art Print Process

Marrawuy Journeys' process of creating high-quality fine art prints begins with the original artwork being scanned, not photographed. Marrawuy Journeys' scanned artworks are ~139 megapixels, creating exception resolution.
Using the high-quality image generated in the previous step, Marrawuy Journeys images are printed locally in Canberra on Canson Platine Fibre Rag 310gsm archival paper using pigment inks. 
 Each Marrawuy Journeys fine art print comes with the story behind the original artwork and instructions for caring for your print.
Limited edition prints are personally signed by the artist and editioned accordingly.
Estimated turnaround times: for A sizes are as follows (add 3-5 days for limited edition printing):
10-14 business days if shipped using regular post

5-7 business days if local pick-up is selected