Product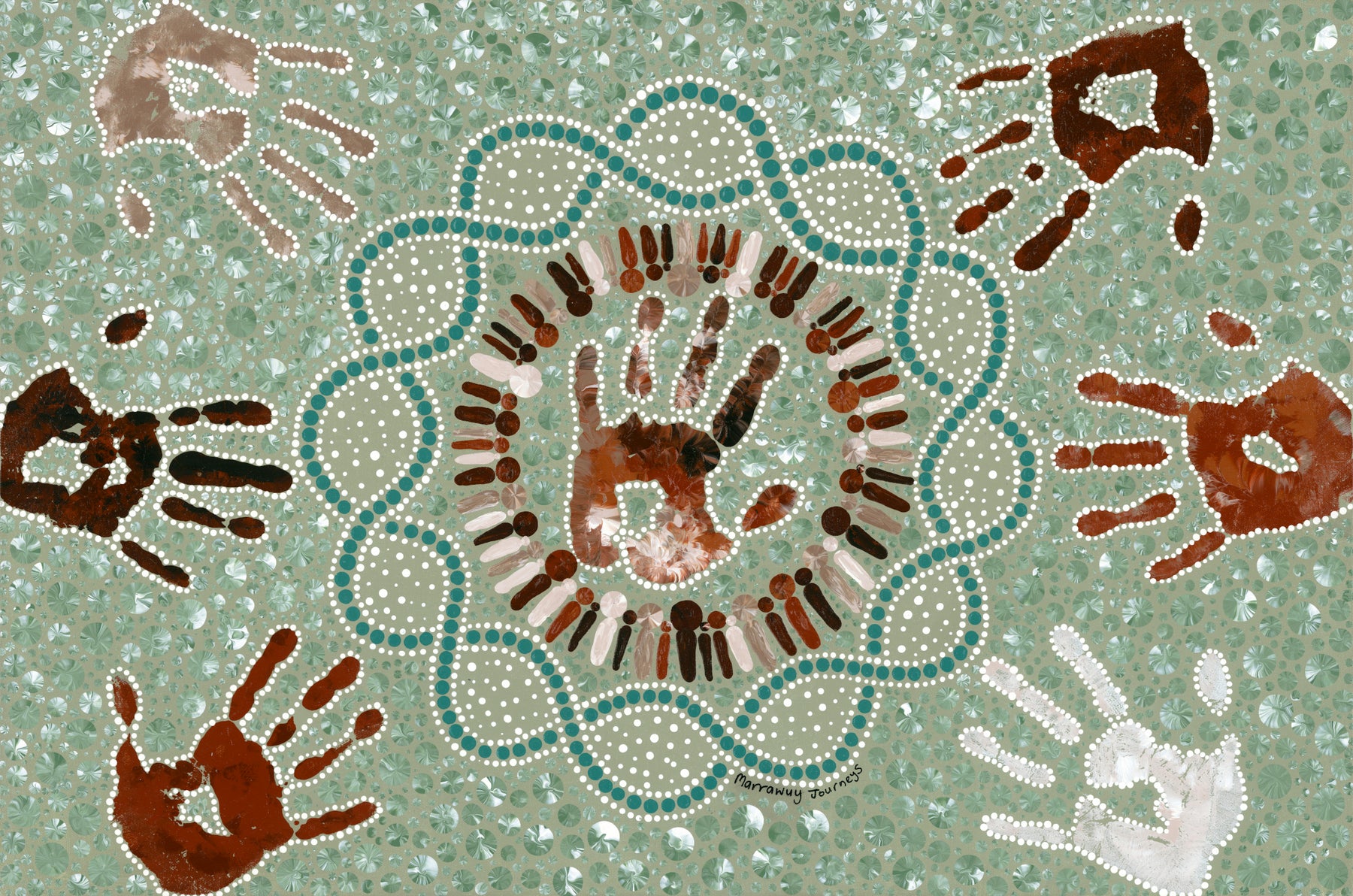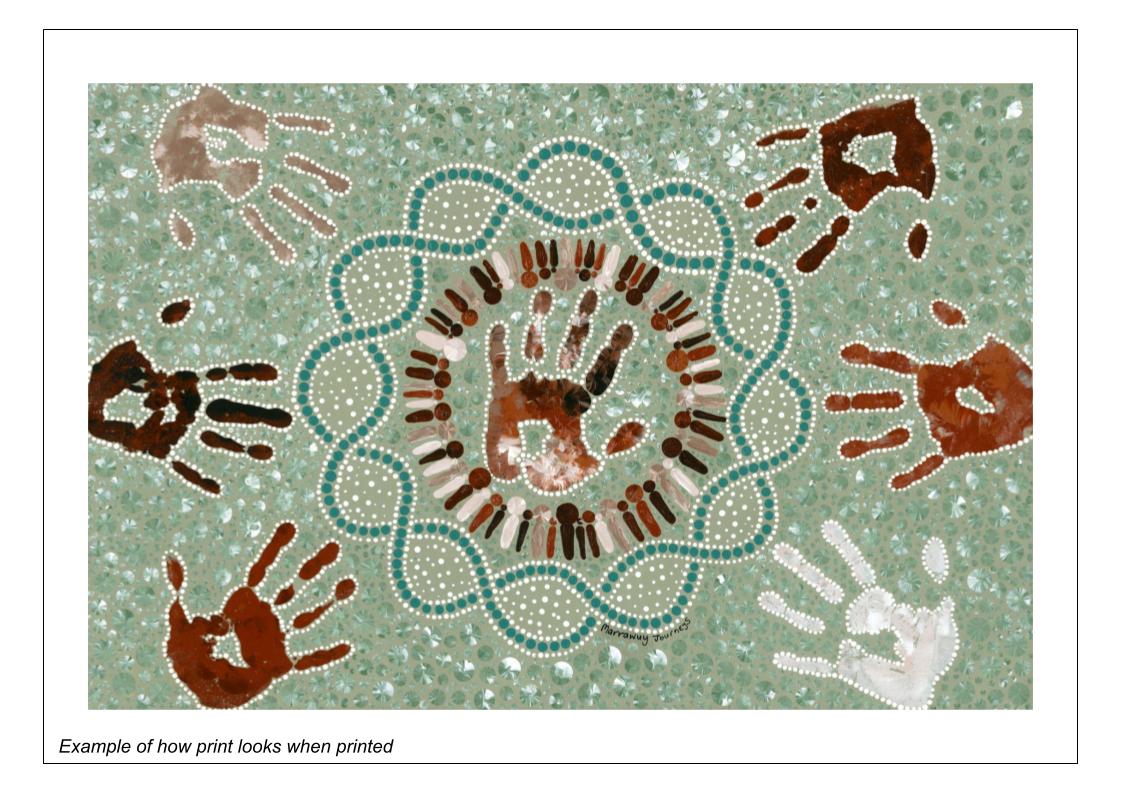 Independently Together - fine art print
Story behind Independently Together
"Independently Together" is inspired by Maya Angelou's empowering quote, 'In diversity, there is beauty and there is strength.' The six hands of various shades of brown represent individuality and diversity, each representing a unique identity and background. The hands are placed around the painting to highlight the importance of embracing differences and celebrating the beauty found within diversity.
The two interlocking lines symbolise commitment and represent the idea that despite our differences, we are interconnected and share a common goal of unity and inclusivity. Moving towards the centre of the artwork, figures of different shades of brown are depicted, further emphasising the diversity and range of identities within the community. At the heart of the painting, a hand emerges, combining all the colours together. This hand represents the commitment to diversity and acknowledges the strength that arises when individuals come together, united in their unique qualities and perspectives.
The choice of green adds another layer of meaning to the artwork. Green traditionally symbolises growth and renewal, serving as a reminder of the continuous progress and development that comes from embracing diversity. "Independently Together" conveys the message that unity and strength can be found in acknowledging and appreciating each other's uniqueness and diverse perspectives.
About Marrawuy Journeys' Fine Art Print Process
Marrawuy Journeys' process of creating high-quality fine art prints begins with the original artwork being scanned, not photographed. Marrawuy Journeys' scanned artworks are ~139 megapixels, creating exception resolution.
Using the high-quality image generated in the previous step, Marrawuy Journeys images are printed locally in Canberra on Canson Platine Fibre Rag 310gsm archival paper using pigment inks. 
 Each Marrawuy Journeys fine art print comes with the story behind the original artwork and instructions for caring for your print.
Limited edition prints are personally signed by the artist and editioned accordingly.
Estimated turnaround times: for A sizes are as follows (add 3-5 days for limited edition printing):
10-14 business days if shipped using regular post

5-7 business days if local pick-up is selected
Pickup available at 11 Ricketts Pl
Usually ready in 2-4 days
Independently Together - fine art print
A4 Open edition
11 Ricketts Pl
Pickup available, usually ready in 2-4 days
11 Ricketts Pl
BUNGENDORE NSW 2621
Australia
0421418638