Product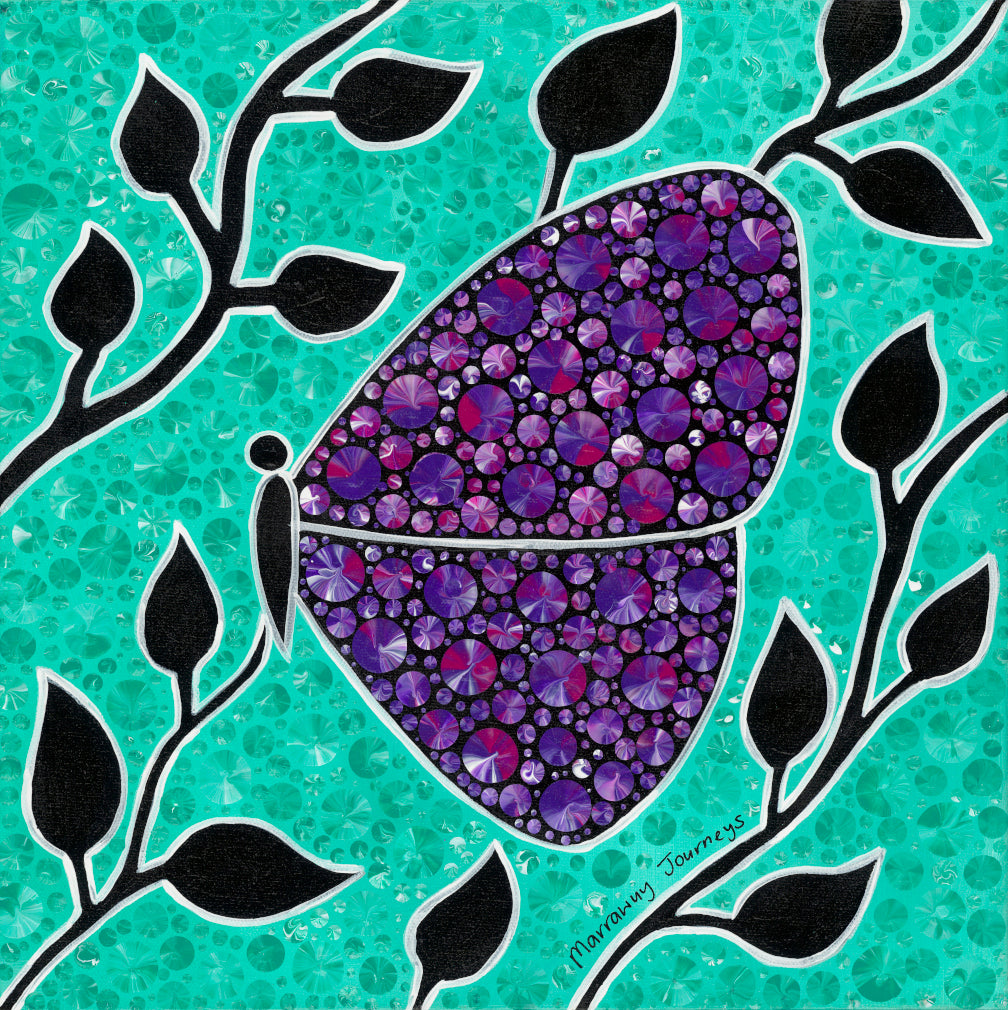 Intuitive Transformation - fine art print
The story behind 'Intuitive Transformation'
"Intuitive Transformation" features a stunning purple butterfly set against a serene mint green backdrop, representing our potential for growth and change through intuition. The black leaves surrounding the butterfly serve as a reminder of the challenges that often pave the way for transformation. The key message of the piece is to trust your inner voice. It encourages us to embrace our intuition, have faith in our journey, and let our inner guidance lead us towards a brighter future. This artwork is a beautiful reminder of the power of intuition and the transformative potential it holds.

About Marrawuy Journeys' Fine Art Print Process

Marrawuy Journeys' process of creating high-quality fine art prints begins with the original artwork being scanned, not photographed. Marrawuy Journeys' scanned artworks are ~139 megapixels, creating exception resolution.
Using the high-quality image generated in the previous step, Marrawuy Journeys images are printed locally in Canberra on Canson Platine Fibre Rag 310gsm archival paper using pigment inks. 
 Each Marrawuy Journeys fine art print comes with the story behind the original artwork and instructions for caring for your print.
Limited edition prints are personally signed by the artist and editioned accordingly.
Estimated turnaround times: for A sizes are as follows (add 3-5 days for limited edition printing):
10-14 business days if shipped using regular post

5-7 business days if local pick-up is selected